Roofers in Southwick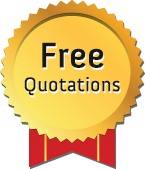 Along with offering top quality roofing work, we can also handle most tasks you're likely to need now or in the future making us your true 'one stop' roofers. We've built an enviable reputation throughout the Southwick area of Brighton from an ever-growing band of customers who know we're the only roofer they need call.
Why are we so popular? It's likely to be the winning combination of the honest and open way we conduct business with our customers, our high class roofing service and competitive prices. We strive to make you confident you're dealing with true professional tradesmen with the accent on the best in customer service. To this end we'll advise you honestly, provide full, fair and free quotations and strive to complete the work on time whilst minimising your inconvenience.
A range of top class roofing services
Here is a selection of the services we offer in the Southwick area. Please contact us if you'd like to discuss your particular requirements.
Slating and tiling work
Guttering repairs
Chimney repairs
UPVC fascias & soffits
Various flat roofing
Vellum roof lights
All roof repairs
New roofs
The customer always comes first
We know you want professional roofing work that will last many years. We'd like to think our strong reputation and growing customer base proves we're the roofer you can depend on to provide this. We're always committed to high standards of customer service, and back it up with a full satisfaction guarantee on all work.
Call to discuss your needs on 01273 855175.