Fibreglass roofing in Brighton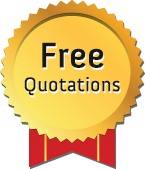 GRP fibreglass roofs are a sound flat roofing choice. With a 50 year record for durability, they've proved themselves over time so you may be interested in having one fitted. If so, the next thing to consider is who by? You want your fibreglass roof to perform as it should, and this will only happen if it is installed professionally in the first place.
This is where we come in. With an enviable track record for providing top class fibreglass roof services in the Brighton area, we're your natural choice of expert to call.
We'll come and see you to assess your fibreglass roof requirements and provide a full and fair estimate for the work. Once you decide to go ahead, our team of skilled tradesmen will work quickly and efficiently to install your new roof to the highest standards and will at all times aim to minimise disruption.
GRP Fibreglass roofing expertise
We're sure you'll be delighted with your new roof - customer satisfaction is very much the cornerstone of our business. In fact we guarantee it.
Top quality - when it comes to fibreglass roofing, we offer the best in materials and installation techniques.
Open and honest - you can be sure that we'll advise you properly and provide full and fair quotations.
Efficiency - we'll work hard to minimise your disruption while fitting your fibreglass roof.
Your satisfaction matters
We want you to be delighted and become one of our very happy customers. Our satisfaction guarantee proves our genuine commitment to you.
Why not find out why we're so popular in Brighton for fibreglass roofing? Call now on 01273 855175.