Roofers in Shoreham-by-Sea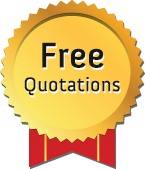 If you are in the Shoreham-by-Sea area of Brighton, the phone number on this page is all it takes to put you in contact with roofers who can tackle pretty much any roofing work you might require, whether now or in the future. From a loose tile to a full re-roof, we can handle the lot: our services include flat and pitch roof work, fascias and soffits, guttering, chimney repair and Velux window installation.
We enjoy a superb reputation throughout the area thanks to our commitment to customer service, open and honest dealings and fair pricing. Why not see how you can benefit?
We'll be happy to discuss your requirements and provide a free, fair and full estimate. Once we get to work for you, the job will be undertaken efficiently so as to minimise your inconvenience.
The only roofing company you'll ever need
Below is a selection of the services we offer. Please call if you'd like to discuss something more specific as we're highly confident we can meet your particular requirements.
Flat roofing of all types
Velux roof windows
Fibreglass roofing
All slating and tiling
General roof repair
Chimney repairing
Guttering & gutter repair
UPVC fascias
Your confidence is our concern
We're keen for you to feel totally reassured you've chosen a trusted roofer and that we'll be your roofing firm of choice in the future and you'll recommend us to others. Along with the strong reasons above for choosing us, perhaps the full satisfaction guarantee on all work will help reassure you further?
If you are in Shoreham-by-Sea, call to discuss how we can help on 01273 855175.