Re-roofing in Brighton and Hove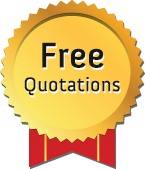 Whatever kind of house you own, from a pre-war semi to converted barn, from a Victorian terrace through to a 21st century town house, call on us if you need it re-roofing.
All across the Brighton and Hove area we offer a top quality, affordable re-roofing service whereby we are able to remove and replace your existing roof and fit a new one which will be guaranteed waterproof for years to come.
Your choice for full roof replacement
With years of roof replacement experience and a huge range of re-roofing services we make the ideal choice to complete your new roof for you. Wherever you are in the Brighton and Hove area, you can choose from:
Re-roofing in long lasting natural slate
A new roof in affordable clay roof tiles
Replacing traditional concrete roof tiling
Re-roofing flat roofs with built up felt
GRP (fibreglass) re-roofing
Flat roof to pitched roof conversions
Expert advice and free quotations
As you'd expect, we're here to call if you have any questions about re-roofing your home. Call us and we'll happily visit you in your home to discuss the available options and give you a full quotation, whatever roofing material you choose for your new roof.
When we re-roof a home, we do it properly and will happily offer you a lengthy and extensive guarantee (guarantees vary depending on which material you replace your roof with).
Just call us on 01273 855175 and let's talk through your needs.