Slate and tile roofing in Brighton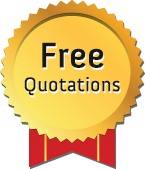 If you've been meaning to have those repairs to your slate or tile roof done, then now's the time to call the experts in. We provide top class roof repair and replacement service throughout Brighton and the surrounding area, and number many satisfied customers delighted with our work.
You can't compromise on roof repairs and replacements: a good job will last years whereas a poor one can have serious implications for your entire property. Don't leave it to chance - call the experts in all types of slate and tile roofing. We'll assess and advise on what needs doing, and provide a full, fair and free estimate with no hidden extras. Once we start work, we'll always aim to hit time deadlines and minimise any disruption.
Why call us?
We're long established in Brighton, and have become many people's first choice for all their slate and tile roof needs. A few reasons why:
Honesty and integrity - we advise you on the right course of action - not just the most expensive one.
Efficient and professional - our skilled tradesmen work hard to complete the work on time and to minimise our disruption.
Competitive - top class slate and tile roofing work doesn't have to be expensive.
Customer satisfaction guaranteed
We're happy to back our claims of providing the best in slate and tile roofing work and customer service with our satisfaction guarantee. This is your reassurance you're in the hands of true professionals in Brighton for all your slate or tile roof requirements.
Let's see how we can help you - call now on 01273 855175.