Fascias and soffits fitted to your Brighton home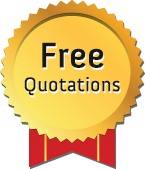 Your fascias and soffits not only need to look good to enhance the appearance of your property, they also need to perform the important function of preventing water from causing damage. If you're concerned yours are deteriorating or are in need of changing, we'd be pleased to come and take a look and advise you on the best action to take.
We've built a fine reputation in the Brighton area for providing top class fascia and soffit repairs and replacement. We use the latest materials, including the UPVC low maintenance option.
When we repair or install your fascias and soffits, you can be confident your property will continue to look good and keep water out for many years to come.
Thinking of new fascias and soffits? A few points to consider
Customers come to us because we combine top class, skilled and experienced tradesmen with the use of best quality materials at a competitive price.
Professional advice - we'll take time to advise and help you make the right decision, not just the most expensive one.
Transparent pricing - we provide full, fair and free quotations for new UPVC fascias and soffits.
Variety - we can provide the right type of fascia and soffit type and colour appropriate to your property.
We're committed to your satisfaction
We aim to delight all our customers throughout the Brighton area, and we hope we can do the same for you. We provide a full satisfaction guarantee on all work so you know you're in the hands of professionals who truly care.
Why not let us show you why we're so highly thought of in the area? Call now on 01273 855175.